---
Gossiper

Posts: 807
Joined: Fri Aug 24, 2012 11:38 am
Has thanked: 0
Been thanked: 1 time
Robert Herjavec
Anthony Bourdain
---
I adore Jared Leto!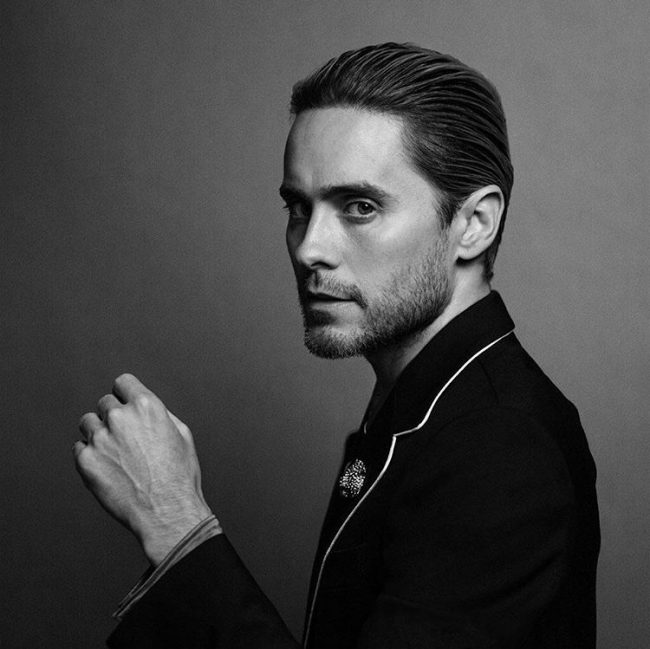 30 Seconds To Mars is one of my favourite music bands!
I think that they're the best among the modern rock-bands in general
And Jared is an amazing frontman and singer!
Such a beautiful voice and charizma, besides he's such a handsome and stylish man!
Here's also more cool pics with him
http://machohairstyles.com/best-jared-leto-haircut/
The future is bulletproof, the aftermarth is secondary...(c)
---
Wallflower

Posts: 2
Joined: Fri Sep 30, 2016 8:00 pm
Has thanked: 0
Been thanked: 0
---
Debater

Posts: 244
Joined: Tue Nov 01, 2016 1:44 pm
Has thanked: 0
Been thanked: 1 time
Do band members count? If so, Billie Joe Armstrong from Green Day is my all time no.1 crush of over 12 years & I'd marry him in a heartbeat.

Shame he has a wife & two kids. Dangit.
---
Gossiper

Posts: 994
Joined: Fri May 01, 2015 8:01 am
Has thanked: 20 times
Been thanked: 85 times
I've become a Ryan Gosling girl and I am ashamed
I also have a forever thing for Harrison Ford, so guess who's excited for Blade Runner?
... and Daisy Lowe. Always Daisy Lowe.
---
---
---
Learner

Posts: 34
Joined: Sat Apr 02, 2016 2:08 pm
Has thanked: 25 times
Been thanked: 76 times
John Mayer.. I can´t seem to spend half an hour without thinking about him.. it's like... painful.
Josh Homme
Peter Steele
Lenny Kravitz
---