makeupcatcha wrote:ever since you started writing in this thread all your posts have been too long and annoying.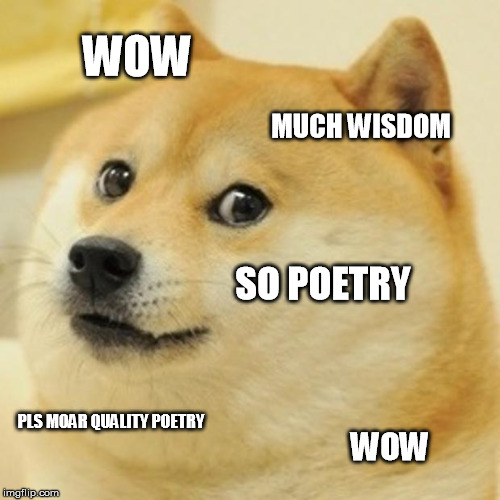 You bring much wisdom for one who has been on this forum so briefly, and posted so little; my reply to your post was 3 short paragraphs and a couple of sentences, to help clear up some of the misconceptions you were putting out there, but since I'm fluent in English, reading posts longer than a sentence or two isn't too difficult for me. I assumed it was the same with everyone else here, but it appears we have an exception.
makeupcatcha wrote:no one is here for a history lesson from you.. all your posts are you thinking you're educating people and history and geography.
Well, I suppose someone had to as your parents and teachers don't seem to have made much of an impact. Seriously though: I'm not here to provide "history and geography" lessons to folks like you that can't be helped; I'm here for the gossip but I don't mind clearing up a misconception or two along the way.
makeupcatcha wrote:You don't need to tell me about iranians vs persians I know it already and still my point remains, they couldn't pass as neither persian nor any of the ethnic groups in iran. stop being a besserwisser.
Sweet double-negative, Sis! And your attempt at speaking Deustch was the icing on the Black Forest Cake!
You literally wrote: "
I'm from kuwait and they could never ever pass as persians. Persians or iranians are known for their distinct beauty in the gulf and they don't look persian at all
". I can definitely see how "
Persians or iranians
" might be "
known for their distinct beauty in the gulf
", but if you think that Persians and Iranians are the same thing or that the Ali sisters couldn't pass themselves off as Iranian because of their looks (and not because of their inability to speak Farsi or lack of knowledge about Iranian culture/customs) that's a misconception that needs clearing (if not for you, then for other readers who can make it through a few paragraphs of English without breaking their brains). I've met Iranians in person and have seen plenty of them on TV, Iran is a large country with various ethnic groups and there are plenty of Iranians that have features and coloring similar to South Asians (but apparently, the Ali sisters much prefer the Armenian look nowadays). By your backwards logic, the Haque Twins "
could never ever pass as
" Iranians simply because
"iranians are known for their distinct beauty in the gulf and they don't look persian at all"
:
Much like the Ali sisters, they may not look ethnically Persian, but that doesn't mean they don't look "Iranian". There's more to Iran and Iranians than what your tiny mind grasps.
makeupcatcha wrote:keep to the subject which is sonia and fyza.
I'm here for the Ali sisters, not for your one-woman-flamewar. You're literally the one trying to derail the thread because I dared to inject a few facts into a couple of posts, with your "Aw, shucks, I hate readin'!" bull. Personally, I'd like to hear more about
Soniaxpfizer
and their Kardashian-kribbing ways, and less about your butt-hurt feelings, but you do you, boo.